Hello Stampers,
We now have a new design for the ink pads, don't worry they still lock which I think is just great, but they will also stack better now, they are a much sleeker design. Here is a video demonstrating how they work.
https://www.youtube.com/watch?v=TybWeSn-tqc
If you would like to order any of the new products out of the catalogue, just drop me an email or phone.
Cheers,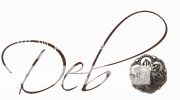 Pin It now!