Yes it is time for those words... Not long to wait until the release of the Spring Summer 2017 Catalogue now... as well as the release of the 2017 Sale A Bration promotional free items leaflet... Both coming your way 4th January 2017....
If you are wanting a crafty product fix and would like your own copy of the Occasions Catalogue and the Sale-a-bration brochure all you have to do is send me an email.
So whilst you are waiting... how about a few videos... with a bit more than a hint to some of the new products coming your way...
First up... and I am delighted to see these Watercolor Pencils..... even I can colour with these babies....
Secondly... these are what dreams are made of! The Up Up And Away product line! Gorgeous!
And lastly for today... a product that I thought was good on first view... and then the Window Box project presentation at the Stampin Up! On Stage event blew me away! Flew up to the top of the list and I cannot wait to play with them!!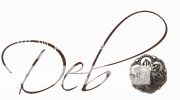 Pin It now!