Well now my Son's wedding and babysitting duties are now over I can once again join in this weeks CASEing the Catty!
Inspiration this week comes from page 209 of the Annual Catalogue which features the Stamp set called 'MY HERO'.
Stampin' Up! donates time and money to support Ronald McDonald House Charities. To date they have contributed over $1.5 million to RHMC, which I find is quite amazing!
I have decided to case the striped bag, but of course I am only CASEing the layout. I have used different stamps and I have made a card rather than a gift bag which is what CASEing is all about. It is taking inspiration from a picture or layout and making it your own.
Hopefully I have inspired you!
Now it is time to hop along and see what Monique has in store for us this week.
Or you can hop on back to Elizabeth's blog.
What to join in the challenge, then just click on the link below. We do love to see what inspiration the Catty gives you!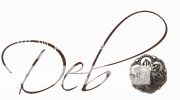 Pin It now!