Hi Stampers,
This week I am road testing 'Liquid Applique' which Aunty Vera kindly sent me to road test.
I have made a set of cards and a box to put them in using the Liquid Applique to give me a snow effect on the trees. I have to say it is a great product! It looks so real! It is very easy to use, you just squeeze lightly where you want to place it, then heat using your heat gun. One tip though, do not be too heavy handed with it and it does expand quite a lot once you have heated it.
To give credit where credit is due, I cased the cards and box off Pinterest, the cards were originally made by
Monica Gale of My Stampin' Passion and there is a YouTube video on how to make the box using the Gift Bag Punch Board HERE! I just loved them so much and seeing how I had the stamp set I just could not resist making them. List of supplies at bottom of this post.
Here is a close up to give you a good idea what the Liquid Applique looks like
.
Happy Stamping!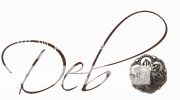 Supplies:
Stamp Set' Wonderland', Snowflakes, Crumb Cake and Tulle Ribbon are no longer available.
Pin It now!