It's that time of year again! YAY new products, how exciting! This catalogue has some amazing ideas and new stuff in it, you will just love it. Just click on the picture and it will take you to the catalogue. If you would like your own copy just drop me a line and I will post one to you.
But that's not all, Stampin' Up! have some new amazing deals on as well, 25% discount on selected products for a limited time. Click on the link below and it will take you to the online shop!
Have fun looking at all the new goodies!!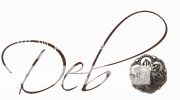 Pin It now!