CASEing THE CATTY # 94 'CANDY CANE LANE'
Hi Stampers!
I am so excited about this weeks CASEing the Catty challenge! We get to use new products out of the Holiday Catalogue. Don't you just love Christmas products! I know I do, I never seem to have enough and always want everything.
This weeks inspiration comes from pages 4 - 7 Candy Cane Lane. If you don't have a copy of the catalogue yet just ask and I will get one to you.
I decided to base my CASE on the Designer Series Paper called Candy Cane Lane. It is so cute and I just love the colour combo - Real Red, Early Espresso, Crumb Cake and Whisper White they really do look great together.
Don't forget when you are finished looking at my CASE hop on off to the rest of the crew as they have some fantastic ideas. Also don't forget you can join in the challenge and you could be in the running to win a little something at the end of the month.
I hope I have given you some inspiration to join in the challenge!
Now it is time to hop on over to see what Judy has in store for us, I am sure it will be amazing!
Happy Stamping,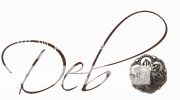 Pin It now!