CASEing THE CATTY ' EVERYDAY OCCASIONS' !
Hi Stampers,
It's CASEing the Catty Sunday again, gee it sure comes around quick! This week it is all about Pages 66-91 'EVERYDAY OCCASIONS'! There were so many ideas to choose from but I ended up choosing one on page 86 using the Petite Petals stamp set. I had not used this set in a while and thought it was about time I did.
I have used the exact same layout but have used totally different colours. I decided to go for the colours on page 172 using the Pop of Pink Speciality Designer Series Paper.
Sadly I have only one case this week as my life has been really hectic and I could only manage to make one card! The cause my little Grandson, I am babysitting for a few days!
Here is the actual photo in the catalogue on page 86.
This is my interpretation. I decided to add a bit more flair by using some Gold Foil Sheets.
The inside of the card
I hope I have given you some inspiration, now it is time to head off to
Kelly Kent
and see what she has created for us this week.
Don't forget to join in our challenge as you could win a prize at the end of the month!
And we do love to see what wonderful ideas you all come up with.
Have a great week, see you back here again next Sunday, HAPPY STAMPING!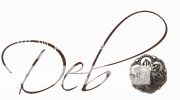 Supplies:
Pin It now!