Hello Stampers!
Welcome to another Sunday night of Caseing the Catty. This week we are caseing BIRTHDAYS!, which can be found on pages 10-25 in the current Stampin' Up! catalogue.
I decided to case page 25 using the Balloon Celebration stamp set. I had not used it that much so thought this was a good time to dust it off and make someting.
Here is a picture of my case in the catalogue.
This is my version, as you can see I have made a card instead of packaging, and I did not stamp the clouds.
This was a really quick and simple card to make, great for when you are in a rush and don't have much time up your sleeve to make that special card for someone.
Now I can't say the same for my next idea. I have always wanted to make a 'Pop Up Slider Card' after seeing quite a few on pinterest so thought this was a good stamp set to use for one of those types of card. It was not hard to make just a tad fiddley! For the first one I decided to add lots of balloons. When I am making a card I always make 2-4 cards so that I have a few to give away, also it is just as quick to make a few as opposed to just one.
Although sometimes I change my mind on the design as I have with my second
card. I decided to tone it down a bit and add just one balloon. Hence the reason they are both made out of the same Designer Series Paper.
Let me know which one you like best, lots of balloons or just one. If you want to make a Pop Up Slider card for yourself you can find it here on YouTube with Dawn's Stamping Thoughts.
Well that's all for this weeks case, if you would like to join in the challenge and be in the running for a prize at the end of the month just click on the link below.
Now you must head off and have a look and see what Julia Quinn has created this week for us, I am sure it will be amazing!
Happy Stamping!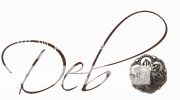 Supplies:
Pin It now!