For my first CASE I decided to go with traditional Christmas Colours of Red and Green. I have also sneeked in some products which will be available real soon from the Holiday Catalogue on 1st September, there are some amazing products coming your way!
I have made three projects using the same theme, Christmas Card, Glassine Gift Bag to hold a serviette and utensils and lastly a place card in the form of a Clear Tiny Treat box with a surprise inside.
For my second CASE I have used the Baby Wipe Technique to ink up my colours. These turned out so cool, I was very happy with the result. They look so tropical, perfect for our Christmas in Queensland.
Once again I have made 3 projects, Christmas card, Serviette Holder, and a Gift Box. How nice to have the whole table decorated with these lovely bright colours! I have a supply list at the bottom of this post, but if there is anything you would like to know about how I made these feel free to leave me a message.
Now it is time to hop along to Krissy and see what she has in store for us this week, it is sure to be amazing! Or you can also head on back to Tricia.
When you are finished hopping around don't forget to join in the challenge, we do love to see what you come up with.
Happy Stamping!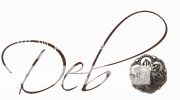 Supplies:
Pin It now!