Hi Stampers,
I have been playing with one of Stampin' Ups! new stamp sets called 'Pop of Paradise'. The flamingo and pineapple is obviously the in thing at the moment as I have seen lots of it about on Pinterest. I have also used the Botanical Blooms stamp set for the flowers on the first card. The cards I have made today were cased from Pinterest as there are similar stamps but of course I am using Stampin' Up! ones which I just totally love.
If you would like to have a set of these for yourself, you can either contact me or go shopping on your own, just click on the shopping trolley.
I hope I have given you some inspiration to create something for yourself!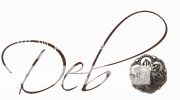 Supplies Used:
Pin It now!