CTC #86 - EVERYDAY OCCASIONS
Hello Stampers,
Welcome to another week of Caseing the Catty. This week we are taking inspiration from 'Everyday Occasions' on pages 66 to 91 of the catty.
I have chosen the watercolour card using Papillon Potpourri on Page 72 as my case. I just love the watercolouring effect on this. I have pretty much cased it exactly except for a few minor changes just to put my stamp on it! Because I am not that good at watercolouring I ended up splashing water on the card to give it a more messy look lol!
I have listed all the supplies at the bottom of the post. Now it is time to go and have a look at Rachel's blog, click on the links below.
Time to hop on back to Krissy B Cards and Craft blog or forward to Rachel Palmieri blog.
If you would like to join in the fun and add your own project by clicking on the link below.
Thanks for dropping by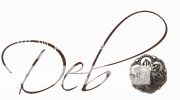 Supplies:
Pin It now!