Hello Stampers!
This is my project for
CASEing the Catty 82
- This time the theme is Christmas. I must say it is great to get a start on my Christmas Cards. I always seem to leave it to the last minute, then I have to frantically try and make them in a short space of time!
This one was very easy and quick to make, especially seeing how I cased it from the NEW Stampin' Up! catalogue page #29. It definitely takes the stress and time out of what design to come up with when you case out of the catalogue. I have used a different colour theme, this design lends itself to any colour combination and added bling etc.
I hope this gives you some inspiration to create your own version.
Supplies I used:
Happy Stamping!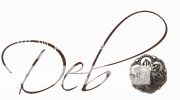 Pin It now!