Hello Stampers!
I have been really lazy, I am blaming it on just wanting to relax and do nothing after Christmas. I have not even put the new Occasions Catalogue for the Sale-a-bration link on my blog! Well that is going to change, doing it now lol!
I have also made some samples using some of the new products that are in the catalogue. So sit back and check them out, if you need or want any information or products feel free to email me.
Here we go, these are a few cards I have made using the new products, hope they give you some inspiration to start creating!
Happy Stamping !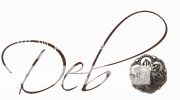 Pin It now!