Hi Stampers,
As promised I have some more eye candy for you. These Christmas Cards are made from Graphic 45 Paper called 'A Christmas Carol'. I can't take all the credit as I searched Pinterest to get some ideas and some I have cased, but I have made changes to suit my own taste.
This first one I cased off Lori Williams as I just loved it and had to make one! She has a tutorial on how to make it, here is the
LINK
.
The next one I partly cased from Maggi Harding over on Graphic 45's blog.
Hope you like my little selection of christmas eye candy,
Happy Stamping!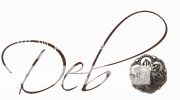 Pin It now!