Hello Stampers!
It has been so long since I have had the time to post something on my blog, so now I am going to post a whole heap of different things I have been making lately. If you want to know any further details feel free to contact me as it just takes me so long to put all the information in a post, and I thought pictures are better than nothing lol!
1st project is a little Luminary using a Tim Holtz Die
2nd Project is using Foil Tape and Alcohol Inks
So that's it for now, I will have some more projects to post soon, so watch this space!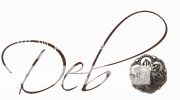 Pin It now!