Hello Stampers!
Please tell me I am not the only stamping addict that wakes up at 2 am in the morning with an idea for a card, can't get back to sleep so gets up and stamps until daylight! Well I did, and this is the card!
I think it was worth it, or though my poor bloodshot eyes may not think so.
This is the inside of the card.
Supplies Used:
Stamp Sets - Elementary Elegance (Retired), Everything Elanor, Gossamer Lace (Retired),
Banner Blast, Bordering Blooms, Papillon Potpourri
Cardstock: Very Vanilla, Crisp Cantaloupe, Pistachio Pudding
Ink: Crisp Cantaloupe, Pistachio Pudding, Sahara Sand, Basic Black
Embellishments: Pearls, Sahara Sand Lace Trim, Linen Thread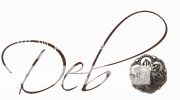 Pin It now!