Hello Stampers!
Seeing how the weather has finally started to warm up, thank goodness for that, I hate winter!
I decided to make something nice and summery. I came up with these little lanterns. I plan to make a heap more to hang up in rows along my kitchen window.
I started with a piece of 12 x 12 whisper white cardstock and stamped it with the Flower Patch Stamp.
I then cut this into 4 pieces 6" x 5". The 2" left over strip was used for the handles. Each 6 x 5" piece was cut 1/2 down from the top on the 6" side, down to 1/2 from the bottom. I then did this all the way along the 6" edge at 1/2" intervals to create the body of the lantern.
I cut a strip for the top and bottom of the lantern and punched it using the scallop border punch to make it stronger and also to make it look more finished. Added handles and some more cardstock strips to the base to hold in the candle.
Happy Stamping!
Products used: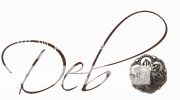 Pin It now!