"What is ESAD?
ESAD stands for "Extra Special Australasian Demonstrators" and is a facebook group just for Australian and New Zealand Independent Stampin' Up! demonstrators.
We love what we do & love to share with our customers, friends and
blog visitors. We also share what we love in our ESAD
Demonstrator community, through swaps, challenges, sharing knowledge, ideas& friendship and we're always there to help and support each other.
So if you are a Stampin' Up! demonstrator located in Australia or New Zealand then please feel free to leave me a comment with your email address then I'll contact you with information on how to join our group."
Now on with the 'HOP' projects, hope you like what I came up with, if you do leave a comment, it is so nice to know that fellow stampers like what you do.
NEXT BLOG IS KELLY'S CLICK HERE!!
1. Keryn Campbell
www.kerynscards.com
2. Narelle Hoggard
www.handmadebynarelle.wordpress.com
3. Gail Kirby
www.stampwithgail.blogspot.com
4. Libby Dyson
www.libbystapmz.com
5. Emily Campbell
www.tinykiwicards.blogspot.co.nz
6. Debra Speijers
YOU ARE HERE!!
www.atimetostamp.com
7. Kelly Kent
www.mypapercraftjourney.com
8. Monique Fielder
www.stamping-with-moni-q.blogspot.com.au
9. Andrea Buckland
www.creatingcardswithandrea.blogspot.com
10. Debbie Lamb
www.debstampinstyle.blogspot.co.nz
11. Sally Williams
www.sallystampingdelights.blogspot.co.nz
12. Christie Kunkel
www.christiescreativecorner.blogspot.com
13. Paula Reid
www.yellowbearnz.blogspot.co.nz
14. Amity Knight
www.stampinamity.com.au
15. Ria Kaire
www
.
stampinup.net/esuite/home/qraftyqueen/blog
16. Nerida Carter
www.stampingjoy.blogspot.com
Products Used: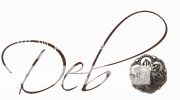 Pin It now!