Hello Stampers!
I just had to make something using this stamp set. The red and white just got me in and I had to create something just using the red and white colour theme. It looks very 'Nordic' I think, let me know if you think so too. I thought this would make a great xmas table setting, Card, Treat Box, and Placemat or a Centrepiece for your table as then you would not have to make so many lol!.
The card base is 5 1/4 x 5 1/4", the second layer is 5 x 5" which makes the stamp fit perfectly, stamping it 4 times, I used the Stamp-a-ma-jig for this. The centrepiece is 9" across the middle, I used a dinner plate to make a circle. This size worked out well as it fits 12 hearts perfectly, they are overlapped just a smidgen. I used the 2nd smallest heart in the Hearts Collection Sizzlits.
Supplies:
Thanks for stopping by,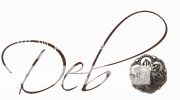 Pin It now!