Hi Everyone,
Today I have this great little album to show you, it holds 51 Photos!! Each photo mat is covered with Gingham Garden DSP on one side only, the idea is to put a photo on both sides. Two of the mats are like a mini booklet so each one of those will hold 4 photos. The book itself is hand made using the cardboard from the DSP packs. It was very labour intensive and used up quite a lot of DSP which was great as I had not got around to using much of this one and seeing how the new catalogue is coming out very soon thought it would be a good idea to actually use it !
If you would like to make one of these yourself, you will find step by step instructions here at
Annes Papercraft Creations
, she is so talented and comes up with the most unbelievable designs.
Supplies Used:
Happy Stamping!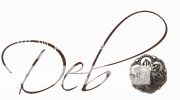 Pin It now!