While I was making the previous card I had a brainwave! Doesn't happen to often, I can tell you lol!
I decided to pull out my stamp set called Pleasant Poppies .
I stamped the Pleasant Poppies Stamp onto watercolor paper using Black Stazon Ink. Then using the watercolor stamp in the Happy Watercolor set I stamped straight over the poppies using Real Red, Tangerine Tango, Daffodil Yellow.
Next I used my water sprayer, and sprayed water over the whole piece until it all started to run down the page (I was holding the piece upright). When I was happy with that I used my Aqua Painter to paint in the stems using Old Olive and went over it a bit here and there using the 3 main colors.
I found it quite easy and watch this space for more 'the cheats way of watercoloring' projects.
I stamped the inside of the card again with Stazon onto Very Vanilla Cardstock. I then used the Aqua Painter very carefully so as not to get it too wet and colored in the poppies.
Supply List:
Happy Stamping!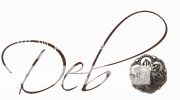 Pin It now!