Hello Everyone,
Hoping you all had a great Easter last weekend. I am looking forward to attending the Dawn Service on Anzac Day at Currumbin Beach, it is so beautiful there watching the sun come up over the water, also very sad when you realize the reason why you are there in the first place, all those wonderful soldiers who never came home 'Lest We Forget'.
On a brighter note I hope you like the card I have made for this challenge. I am quite surprised I even got to make it as it has been a very long time since I have had a chance to make one for CPC.
Happy Stamping Everyone!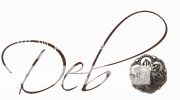 Pin It now!