Well it has been a long time in between drinks lol! My life has been really crazy and have not had the time to sit on the computer play around with pictures and put up new posts, until now. You might see a whole heap over the next few days if everything works to plan.
This post is a colour challenge hosted by Around the World Stampin Up Challenges. Hope you like my take on this.
I just noticed there is a little gold sequin missing on one of the flowers, darn it!
Have a fun week all you stampin addicts out there :)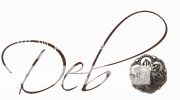 Pin It now!