Hi Everyone,
Found this on Youtube thanks to Angie Flatt on Stampin Connection who made one of these and was kind enough to tell us where to find the instructions. This is the link if you would like to have a go yourselves
https://www.youtube.com/watch?v=hYt2E33cxBo
It is such a great idea and even has a box to put it in if you need to post off or just to look nice.
Hope you like this, and happy stamping!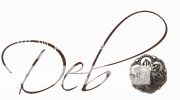 Pin It now!