Hello Stampers,
I cased these cards from the new Occasions Catalogue on page 22. I do love watercolouring, especially seeing how it doesn't really matter if you make a mess cause it just ends up looking ok.
I have used Daffodil Yellow and Tangerine Tango Inkpads for the water colouring on this one.
I decided to try a different colour version, these colours look so nice and cool. I have used Gumball Green and Island Indigo ink pads, I also sponged daubered Island Indigo spots on the DSP to add a bit more colour to it.
List of products used:-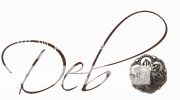 Pin It now!