Hello Stampers!
Yes I am blogging! I know it has been ages and I did intend to post something before this but time just got away from me. I can't believe it is almost February!
My first post is a Sneak Peek using some of the new Sale-a-bration products as well as products from the new Occasions Catalogue.
Watch this space, my New Years resolution is to post more samples!!
Happy Stamping,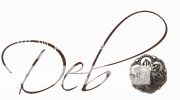 Pin It now!