Creating Pretty Cards challenge #25
Now don't you all feint from the fact that I am actually posting something lol! My life has just been so busy of late and I really miss entering challenges, so finally I have manged to fit one in, hope you like it.
I have used the new Washi Tape from Stampin' Up!, I was not sure if I would use it, but I found it quite a bit of fun and you will be seeing a lot more of it on my projects.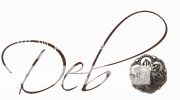 Pin It now!