My great Niece Madeleine is being christened next weekend, so I just had to make her a really cute card. This is what I came up with.
I used the box pleat technique which we did last week over at Crafters' Anonymous. This time I used Vellum Card stock to make it look like 'Chiffon', I was very pleased with the result. I purchased the little coathanger of Ebay. The dress folds open like a normal card, so you can write inside.
Oh of course I misspelt her name, had to add an 'e' on the end, which I did after I took these photos lol!
Cheers,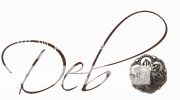 Pin It now!