Mum's Favourite Colour!
I am so excited to be joining in another blog hop showcasing all the wonderful tutorials by Adela Rossol at Creations by AR. The theme for this hop is to make something in 'Mums Favourite Colour'.
The Creations by AR templates I have used for my project are 'Elegant Sole' and 'Haute Tote'.
I have to say it was a bad idea to use glitter, I had it everywhere! For days people kept telling me I had glitter on my face. Oh well the end product was worth it.
As you hop from blog to blog if you leave a comment on each blog you will be in the running to win a free template of your choice from Creations by AR.
When you are finished hopping you may also wish to visit the Creations by AR Facebook page and leave a comment there as well.
Here is the list of all the blogs:-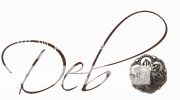 Pin It now!