This is the technique we did in last night's class at Crafters' Anonymous. If you would like the tutorial on how to do the box pleating you can send a message to the lovely Tia to join Crafters' Anonymous her email is craftersanon@bigppond.com
Supplies:
Stamps: Flowering Flourishes, A Fitting Occasion
Cardstock: Whisper White, Basic Black
Designer Paper - Retired, no longer available sorry :(
Accessories: Basic Black Taffeta Ribbon, White Bakers Twine, Delicate Design embossing Folder,
Large Scallop Edgelit, Itty Bitty Shapes Punch Pack, Basic Pearls.
I really love the box pleating, will have to think of a few more samples using it. So watch this space!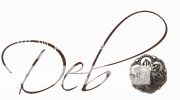 Pin It now!