Gee what a long time in between posts! Had a lovely break over xmas and new year and I am now ready to back into it again.
Here are a couple of projects I have been working on lately, hope you like them.
Here is a close up picture
These are just a few more projects using Sale-a-bration and the new mini products. Well, quite a pictures for you to look at and enjoy seeing how this is my first post for 2013! I need not to be so slack in future.
Enjoy,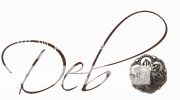 Pin It now!