I made these bags for the Brisbane Heartfelt Event, that was held yesterday. What a great Day! So many talented ladies. Anyway getting back to these bags - the first one is made using the Summer Smooches fabric which I just love, great fabric I think for littlies so I am going to give this to my great niece for her birthday.
The second bag is made using the Essentials Designer Fabric pack, not sure who is going to get this one, maybe I will keep it for myself as it is a great size for taking to the markets as it will hold quite a lot of stuff!.
Last but not least is the little clutch purse, which is made using the Floral Distric fabric, this was really easy to make and I can see myself churning out quite a few of these for Xmas Presents!
Hope you like my little creations,
Cheers,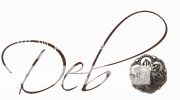 Pin It now!