This weeks challenge is a product challenge. To use fabric on a card. As you can see I have used Deck the Halls. I so wish you could buy this by the metre, I would love to make a quilt using this fabric.
Other Supplies are:
Cherry Cobbler Cardstock, Always Artichoke, Postage Stamp Punch, 1 1/4" Punch, Welcome Xmas Stamp Set, Cherry Cobbler Ink.
This certainly was a fun project as I never seem to use the fabric as I hate cutting into it. I get my Stampin' Up! fabrics out every now and then and think how gorgeous they all are, then neatly fold and put them away again!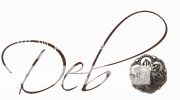 Pin It now!